4th and 5th graders' natural curiosity lends itself perfectly to the energy of the Sherwood Unit, where they are given the chance to explore the world around them and try new things. Sherwood campers live in fully enclosed cabins and enjoy scaling the climbing wall, learning archery, playing in the creek, expressing their creativity in arts & crafts, and exploring new parts of camp, possibly even sleeping under the stars. Each week at Namanu is a unique experience made complete by singing songs around the campfire, playing games in the meadow, and cooking in the outdoors.
Camp Namanu is proud to provide financial assistance to youth each summer. Scholarships are provided through generous donations from individuals, organizations, and partners.
Please register for your first choice of sessions and pay a required deposit before submitting applications for financial assistance.
Questions: ssibold@campfirecolumbia.org or call (971) 340-1608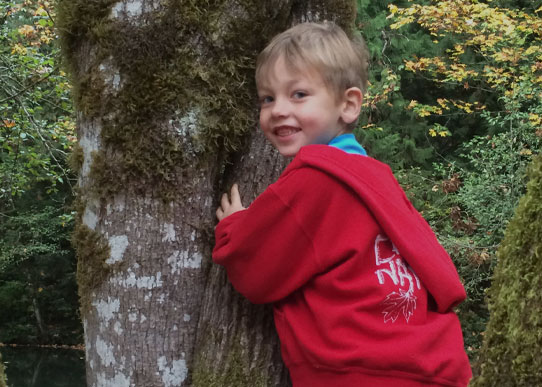 Kasen, attended Mini Blue Wing for his first time at the age of 6 though his first visit was to family camp in 2009 when he was 9 days old. Since then he has returned for Family Camp every year it has been offered and many service weekends, initially hanging out in Raker doing arts and crafts, and now eagerly wanting to go on hikes and write letters to Mr Skriggleboggle.


Jamie Sandness |Namanu alum and mom to Kasen